Anterior Lumbar
Total Disc Replacement
The most studied and clinically-proven total disc replacement technology in the world is now the only total disc replacement system in the U.S. approved for two-level use in the lumbar spine.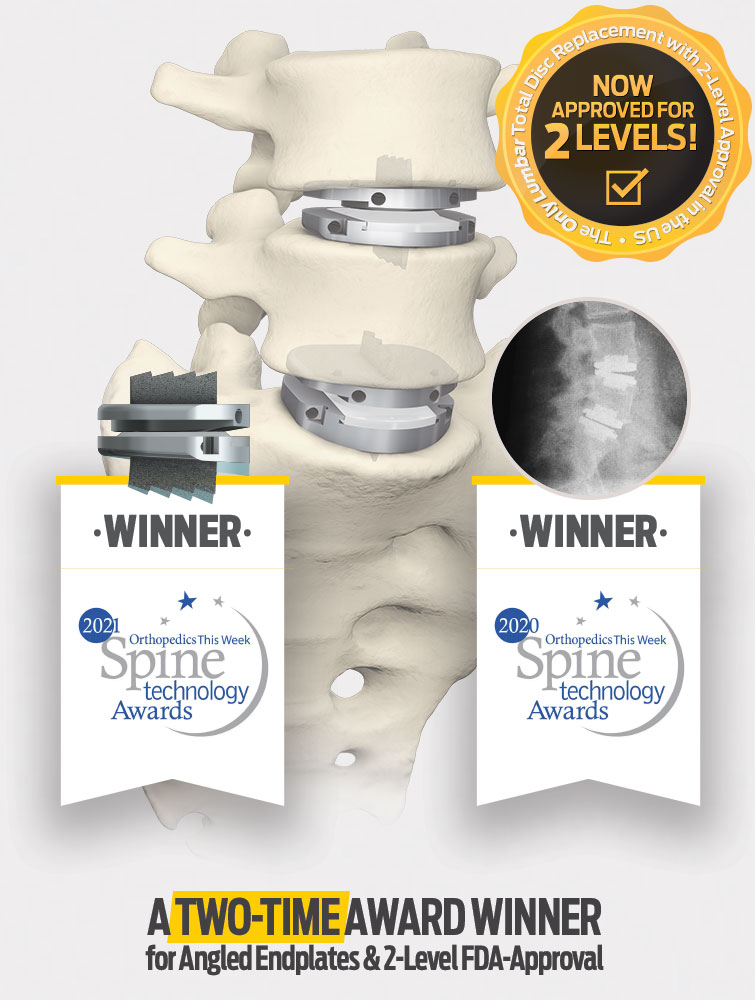 ---
The prodisc L Total Disc Replacement system now has a greater selection of endplates available. These unique endplates have been designed to shift the lordotic angle of the implant to the inferior endplate, expanding the options available to surgeons to better address the varied lumbar anatomy and pathology of patients.

---
The Most Studied TDR System in the World

Beginning with clinical usage in 1990, the prodisc design has been validated with over 225,000 device implantations worldwide and more than 540 published papers. 1
---
Determined Safe & Effective for Degenerative Disc Disease

The prodisc L Total Disc Replacement has been determined to be safe and effective in the treatment of degenerative disc disease (DDD) at two levels from L3 to S1.
The pro
disc
L Total Disc Replacement surgery is intended to:
Remove the diseased disc
Restore normal disc height
Reduce discogenic pain
Potentially provide motion in affected vertebral segment
---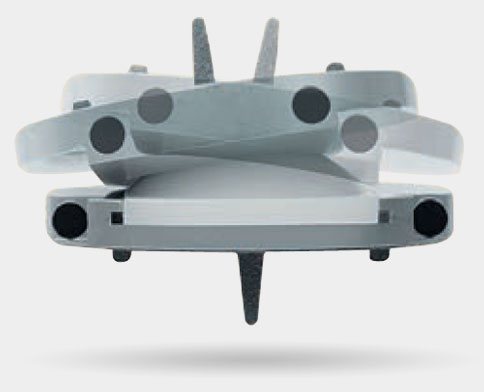 The prodisc L implant has been designed to maintain the physiological range of motion in the spine. The implant was developed using the clinically proven ball and socket concept used in joint replacement implants for over 40 years. The prodisc L implant is composed of three components – two cobalt chrome alloy (CoCrMo) endplates and an ultra-high molecular weight polyethylene (UHMWPE) inlay.
The prodisc implant is a ball and socket design with a fixed center of rotation. This patented design has been in clinical use since 1990 and utilized across the entire product platform. The fixed center of rotation allows physiological range of motion while providing stability to the spine and significantly reducing reoperations at the adjacent levels.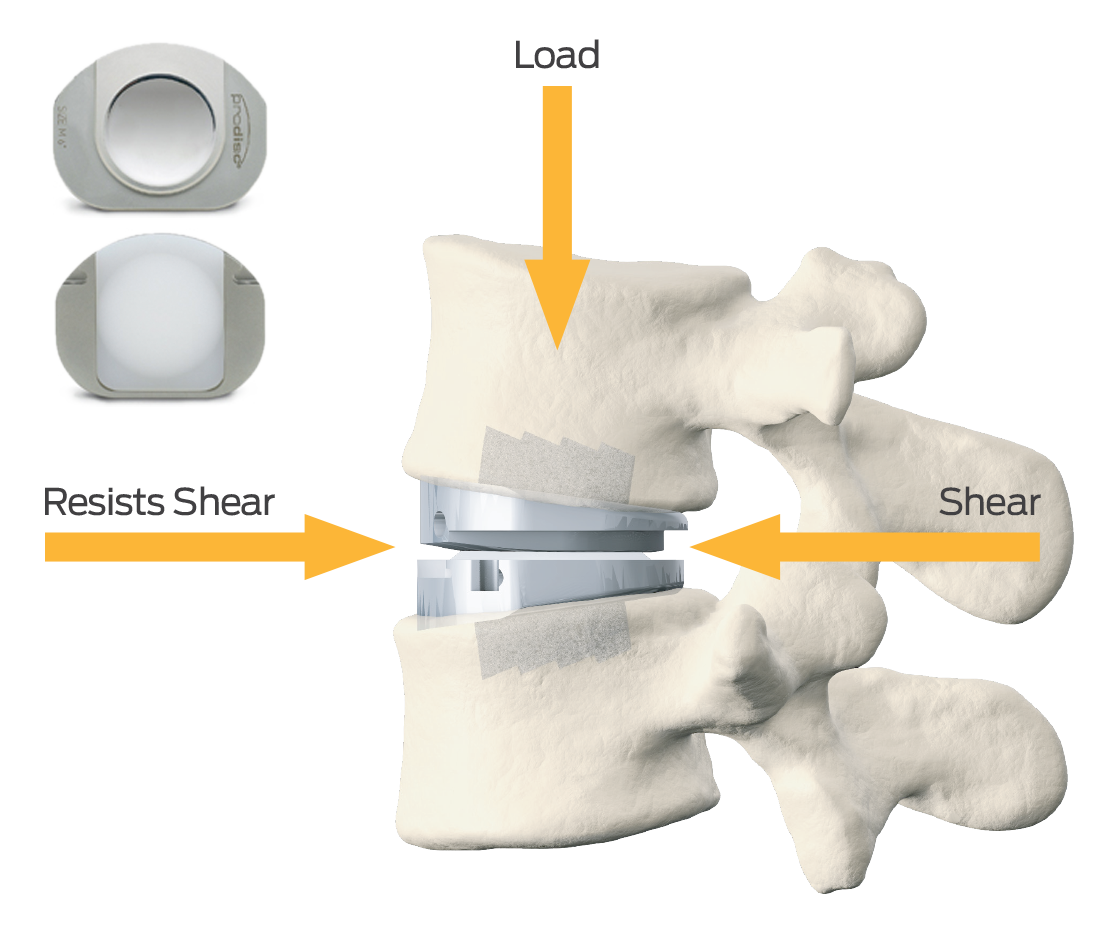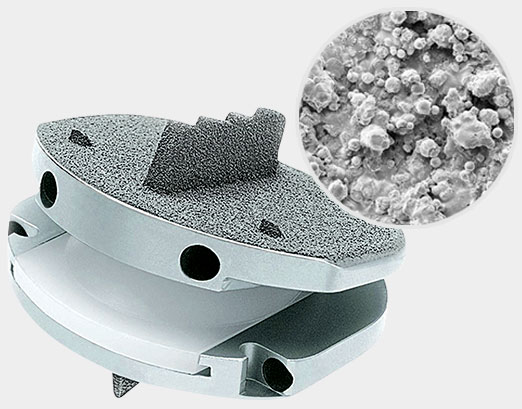 Patented central keel and lateral spikes provide secure primary fixation
Plasma-sprayed titanium surface on bone contacting surfaces promotes integration
12 anatomical combinations facilitate an accurate match with the patient's anatomy

Medium and large footprints
10, 12 and 14 mm heights
6° and 11º lordotic angles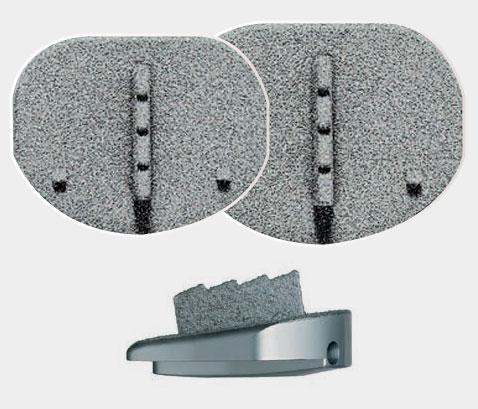 ---
Safe and Reproducible Surgical Technique
Working with leading spine surgeons from around the world, the prodisc L instrumentation and surgical technique has been refined to facilitate safe and reproducible implantation through a midline, mini-open anterior approach to the lumbar spine.
• Three step implantation technique • Enables accurate sizing and precise placement of the implant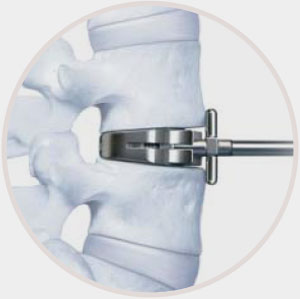 1. Trial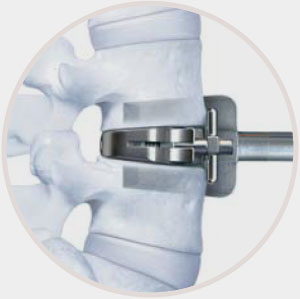 2. Chisel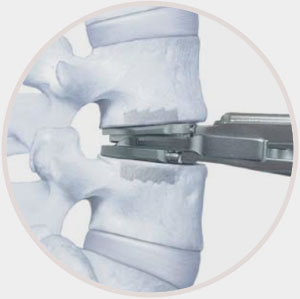 3. Implant
4. Final
---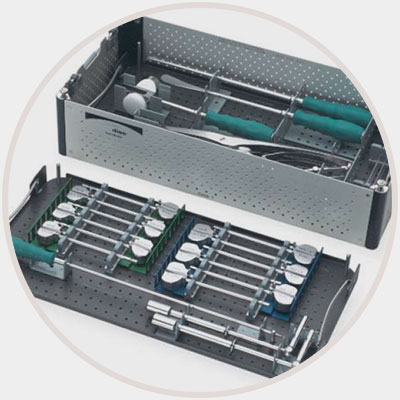 Streamlined Instrumentation
Designed for midline, mini-open anterior approach
Enables clear visualization into the disc space
Minimizes exposure and risk of damage to vascular structures
1 Search performed on Pubmed, Embase, Ovid Medline® covering 1988 – 2020.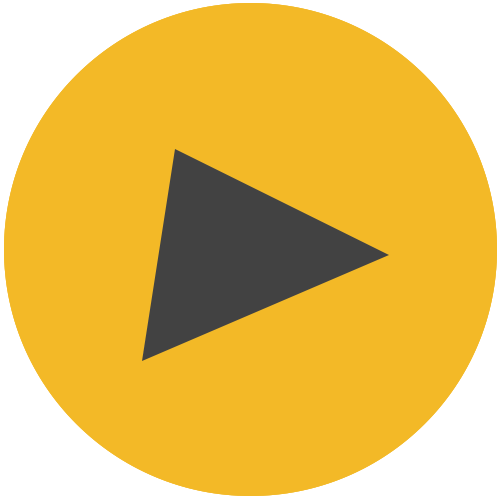 The Story of Centinel Spine
Watch this three minute primer on Centinel Spine and its unique and extraordinary place as a catalyst of change in the spine industry—with pioneering technologies and a clinical history that have led to successes ranging from PGA champions to a growing list of surgeon-patients.
---

SEE MORE VIDEOS