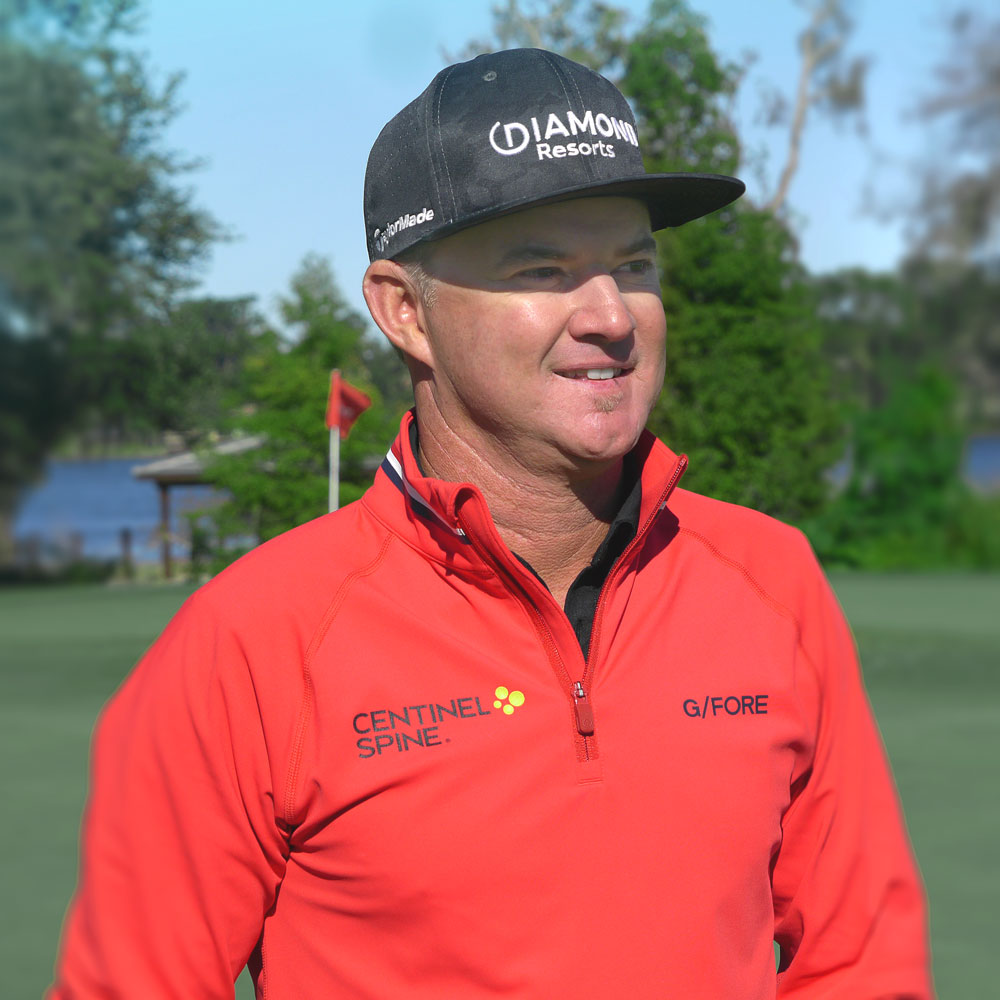 Brian Gay
Brian was treated with the Centinel Spine prodisc C Anterior Cervical Total Disc Replacement product in 2014. By six weeks post-op, he was cleared to return to all activities and soon, thereafter, returned to golf on a competitive level. Since his surgery in 2014, Brian has competed in over 160 PGA Tour events, 15 of which he finished in the top 10. In 2020-21 he continued to maintain his game at a high level with a win at the Bermuda Championship and finished the season ranking 95th in the FedEx Cup.
---
"
I was in constant pain. It started to affect my daily life and I was unable to play golf. As a professional golfer, I had confidence in the Centinel Spine pro
disc
system based on its inherent stability, long term history of success, and—my spine surgeon had one himself!
- Brian Gay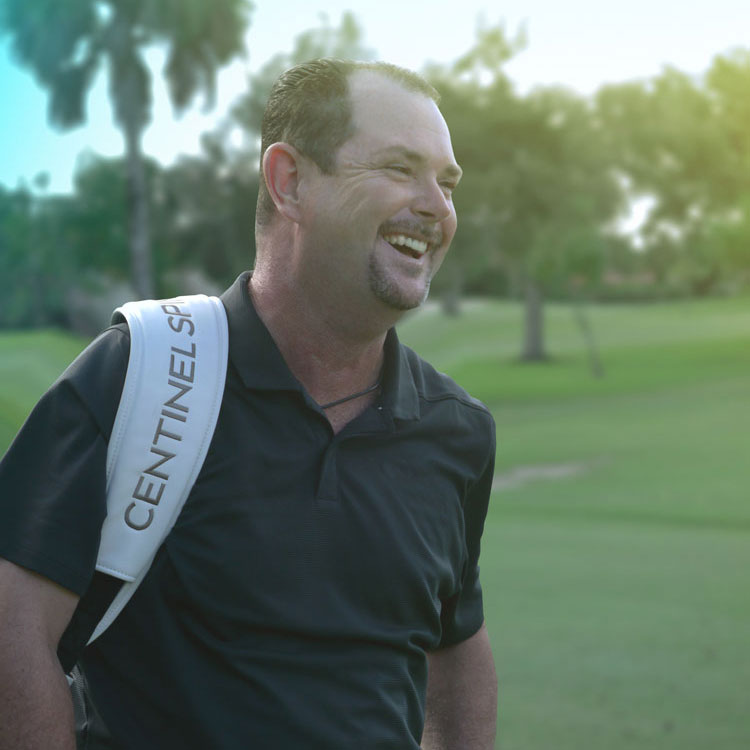 Rory Sabbatini
Rory was treated with the Centinel Spine prodisc® C Anterior Cervical Total Disc Replacement product in 2016. Immediately after the surgery, his pain had completely disappeared and, to his amazement, he was able to start hitting chips and short shots within six days after the surgery. Now, Rory is 100% pain free and is back to playing professional golf without any limitations. Rory has had a strong 2021-22 season thus far on the PGA Tour, finishing tied for third at the Shriners Children's Open after winning the Silver Medal in Tokyo in 2021.

Rory can be seen wearing the Centinel Spine logo on his hat and golf bag at PGA Tour events worldwide.
---
"
The pro
disc
system saved not just my career, but my life. The reduction in pain was so dramatic, it was like a complete flip of a switch! I'm always physically exerting myself and I've never had any issues with my neck since the surgery.
- Rory Sabbatini